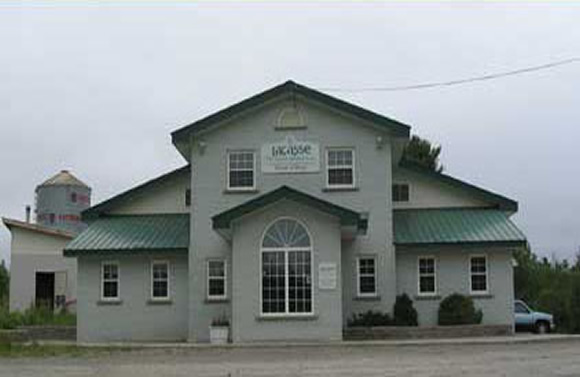 WHO ARE WE?
Lacasse Fine Wood Products Inc.
Lacasse is a small family owned AND operated wood business. They have been operating in the Sudbury District since 1978. Their initial business consisted of making both residential and commercial furniture on custom contract.
In 1985 they shifted from the production of furniture to one of custom millwork, purchasing a sawmill a few years later and then adding three dry kilns and a wood recycling system to convert all their shaving and waste into space heat for both the kilns and their production facilities… a Green Policy well before the times.
Today they are a fully equipped millwork operation with modern molding machinery, custom knife grinding capabilities, laminating equipment and even a new computer controlled router and burner. This gives them the technical capacity to handle most standard and custom moulding, stair and railing construction.
10,000 sq.ft of showroom and production space… see before you buy!
Retailer of Mirage Wood Flooring with 1,000 feet of Mirage hardwood flooring installed on site in 1994, for viewing & durability testing. A real live test to see for yourself how long the Mirage floor finish looks like new!
Multiple railings installed, to offer design ideas and help with installation technique.
Wrought iron and wood railing display … visualize what your ideas might look like in a real home setting
Wood Steps in many exotic wood species on display, to excite you about the many decorating possibilities
Made onsite …. we custom cut mouldings from your sample, …make each product in a wood species to fit your needs ….. and cut, mould and plane to fit your renovation blueprint.
Crafters/Woodworkers: over 30 species of exotic wood and small boards for the wood carver, crafter and wood furniture maker. wood for the cabinet builder and craftsman