Square Metal Balusters No Decorations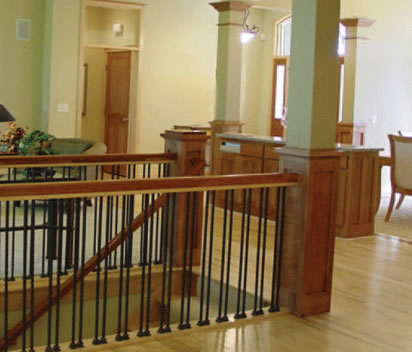 square tube: 1/2″, 5/8″ & 3/4″ options
44″ long
hollow tube construction
in stock: 1/2″ Satin Black,
all other sizes and colours are brought in special order, so allow 10 days for freight
all sizes comply with the Ontario Building Code requirements
Photo: shows shoes install at the bottom of every spindle

We do spend a little extra money and pay for these spindles to be produced with a tapered top. This makes installation significantly faster for the average home installer … you drill a round hole in the floor nosing or wood stair tread, and insert the round, tapered end into the hole. Then cut to length and insert the square end into a custom groove in the underside of the handrail.
You could reverse this process and insert the round end into the handrail, drilling an extra large round hole into the floor and covering this with a flat shoe…. but most clients today are looking for clean lines and no "shoes" to have to dust 🙂
For down hill installation an "angled" shoe can be used in a similar fashion. …  on the top of a stringer going down steps OR on the underside of the handrail in the same installation, if for some reason you do not want to use the round tapered end in one location or the other.


Metal Spindle Colours Available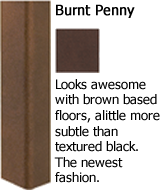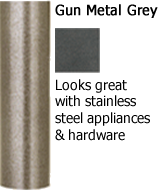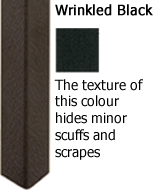 Send us an email with your requirements for these metal balusters and we'll get right back to you with some pricing. If you do not live in or around Sudbury Ontario, make sure that you give us an address so that we can estimate the shipping costs as well as the product cost.
Here's some more information if you also require colonial or box newel posts or hardwood stair treads to complete your renovation project.