1/2″ Round Metal Spindle with Square Decorations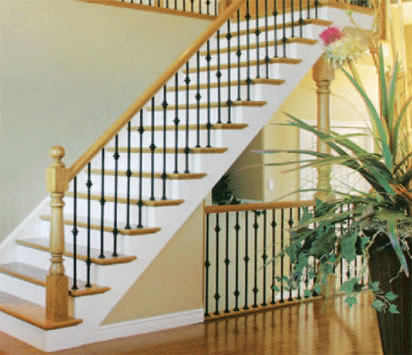 1/2″ in diameter
42″ long
Single and double decorative collars
hollow tube construction, so are pretty easy to to cut to length
Pass all the strength tests necessary for the Ontario Building Code.
Ordered on a custom basis and in the colour you would like, so please plan 7-10 days ahead of your installation date
This photo is a little unusual because there are one two spindles per step. The client got lucky because the steps were very narrow and a 4″ spacing could be achieved with only two spindles. Most often you need 3 spindles per step, either 2 plain and one single decorative collar … or 2 single collar spindles and one double collar spindle.
Metal Spindle Colours Available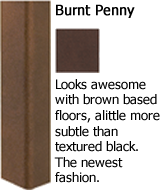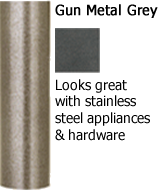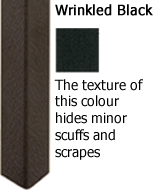 Send us an email with your requirements for these metal balusters and we'll get right back to you with some pricing. If you do not live in or around Sudbury Ontario, make sure that you give us an address so that we can estimate the shipping costs as well as the product cost.
Here's some more information if you also require colonial or box newel posts or hardwood stair treads to complete your renovation project.